Part 1
Is Affiliate Marketing Hard? Not long ago, someone asked me if affiliate marketing is hard. It was like a Google search term. "What is affiliate marketing?" "How do you make money online?"
I had to think a minute. I mean, yes, it's hard. 'It's extremely hard,' I thought to myself.
But then I realized that, no, it's not that hard. I mean, it is, but it's not. I mean, yes, it's hard. But not really, no it's not.

So as I thought about it throughout the day, I was fixated on why it's hard.
Is it hard because you have to do a lot of work? Yes, but it's fun work.
Is it hard because you have to learn a lot of new skills? Yes, but, again — fun.
Is it hard…
'OH', I realized. 'It's hard because there's money tied to it.'
I've done a lot of really hard things in my life. I've been through the U.S. Army's Airborne School, Ranger & Special Forces Q School and relative training. Even worked in Afghanistan…
So, in comparison, it's nothing… It's easy… It's like a hobby.
Except that there's money involved.
I have to answer the questions with a different mindset. I have to answer it with the same sort of thought process that I would the question, "Is investing in the stock market hard?" To the latter, not at all; to the former; um, yeah.
Because affiliate marketing takes investment — it takes an initial investment, it's really, really hard. You've invested this money and you are doing all this work and you're learning all these new skills, but always, in the back of your mind, you're thinking… 'Is this going to work? Holy shit man, am I gonna fail???'
That's what makes it hard. That's why you have to have a plan of attack. That's why you have to have mentors (even if not directly). That's why you have to ask questions.
So my final answer to the question is "Affiliate entrepreneurship (I always correct…) is fun." That's my final answer…And yes, it's absolutely going to work. You just have to dig down and work at it, at least initially…
GET THIS AWESOME STRATEGY BUNDLE TODAY!!! ONLY $4.99!!!
PS — If you're looking for help with affiliate marketing, look no further. Check out this Social Traffic & Niche Branding Bundle. This will help you pick you niche, market your affiliate website and it's the one that will make this experience fun and "not hard." I have learned so much about myself and my abilities. If you're at all serious about affiliate entrepreneurship, this is the ticket.
Social Traffic & Niche Branding Bundle $4.99
Benefits of Affiliate Marketing: How does an affiliate network work?
When you are registered on a platform as an affiliate of a product or brand, the platform provides you with a complete affiliate system: from the payment method applied, via a professional interface and careful monitoring of the sales statistics concluded.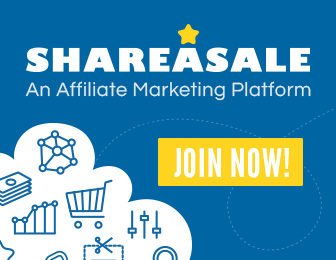 When you identify an excellent product to promote in the catalog of the platform, you use a unique affiliate link generated by the merchant to improve the product on your site, your blog, by e-mail … In the case of a sale, the advertiser transfers a commission that will accumulate on your account as you make sales. Then you wait for the platform to send you the total amount of your balance of the month by transfer or bank check!
There are several hundred affiliate platforms, some as different as the others. In some cases, the advertiser or merchant may own the network. SOME of my favorites are SHARE A SALE, BigCommerce, Impact, Click Bank, Rakuten >to name a few. I go for a lot of techy and work from home stuff. I want to empower everyone to earn on their own. Don't LOOK for a good job BE A GOOD JOB. But anyway, choose wisely.
I like these simply because they offer affiliates for EVERYTHING under the sun. Also, they offer advertisers that have REASONABLE PRICES. You'll see, affiliate programs like COMMISSION JUNCTION, for instance, only offer HIGH PRICED advertisers. Then, NO ONE BUYS!!! Then, they DROP YOU SUDDENLY cause you're not making sales. Amazon has a habit of that too, but Amazon is so darn easy to use though. You'll see, we'll discuss everything.
If you are a newbie and want to learn in detail about affiliate marketing and making money, and you'd like someone WHO KNOWS WHAT THEY'RE DOING to handle the bulk of the "hard stuff" the BIG Commerce is the way to MAKE MONEY.
BigCommerce is a paid-for, 'hosted' ecommerce solution that allows business owners to set up an online store and sell their products on the web.
'Hosted' means that BigCommerce runs on its own servers — so you don't have to buy web hosting or install anything on your computer to use it. As long as you have access to a web browser and the internet, you can build and manage your store from anywhere.
BigCommerce is a 'software as a service' (SaaS) product, which means that you don't own the software — instead, you pay a monthly fee to use it. Big Commerce even GIVE YOU 30 DAYS FREE to try it out!
The product comes with a range of customizable templates to help you design your online store; you can use it to sell either physical or digital goods; and there are also some tools provided to help you market your store.
Big Commerce is mainly aimed at people without much in the way of web design skills — but it also allows more tech-savvy users and developers to take things further by tweaking the HTML and CSS of BigCommerce stores.
As with all hosted online store and website building services — Shopify, Wix, Squarespace, Jimdo etc. — if BigCommerce were to shut down or change its feature set radically, you might find yourself in a position where you needed to migrate your store to another platform (if that happens then reach out to ME and I will fix it all up).
But unless you are in a position to develop your own online store from scratch, you are in all likelihood going to end up using a hosted solution like BigCommerce anyway to run your store, and the good news is that it is one of the more established products of its kind out there.
According to BigCommerce, the company has 60,000 customers; 1,000+ employees, and a client roster that includes Ben and Jerry's, Skull Candy and Paypal.
READ THE WHOLE BIG COMMERCE REVIEW: Big Commerce Review
What is Share A Sale?
If you've been on the affiliate marketing circuit for a while you'll be familiar with ShareASale.
Back in the day, it existed alongside Commission Junction, Linkshare and ClickBank as pretty much the biggest networks out there.
Something I really like about ShareASale is their knack for finding merchants that bigger networks would have no interest in, but make perfect sense for affiliate marketers like you and me.
In total, almost 4,500 merchants currently use ShareASale as their affiliate marketing network of choice.
They've never really been the "big brand" affiliate network, and this is actually a good thing.
Big corporations can be picky as fuck when it comes to selecting affiliates…because they can afford to be.
SME's (Small & Medium Enterprises), on the other hand, are hungrier than a fat guy in a cheesecake factory to make money.
Mmmmm…cheesecake.
So they're far more open to the idea of small site owners promising to work ludicrously hard to promote their products/services.
But ShareASale does promote brand names that at least some of you will recognize.
In part 2 of this article, I will discuss Shopify and SquareSpace.
What do you look for in an affiliate program?
There is at least one affiliate program for the different Product Reviews or services available on the market. If you plan to register in one or more affiliate programs, you will discover a lot of benefits.
The free choice of products: in affiliation, products already exist, you just have to choose what you like and inspires you the best; Share A Sale comes to mind.
More flexibility: in the case of the non-profitability of a product for which you are affiliated, you just have to select another product to promote. It's as simple as that.
No financial risk: Affiliate marketing has absolutely no financial risk, unlike a professional advertising campaign that may require a very large budget;
A source of multiple incomes: the affiliate program is a good opportunity for additional income for any user who has free time to promote goods and services online;
Many promotional tools: serious advertisers who initiate affiliate programs have several reliable marketing tools that the affiliate can benefit from. Everything is done to make it as easy as possible. Choices like BigCommerce will win BIG here.
Advertising my 'link'
If you are new to an affiliate program, it will not be enough to make one or two announcements to run your link. Search for free listings on your favorite search engine, and spend $10 a day on ads for a month to get started. It will take about 15 minutes of your day. Try to keep pace and be creative by varying the ad text to see what works best. To verify that your link works well, copy it in the browser and go to the sales page. Once on this page, click on the logo or link at the very bottom to order. There on the order page, you must see "affiliate: your nickname," and all the information about your username.
There is theoretically no qualification required to become an experienced affiliate, although good writing and marketing skills are desirable. If there is no registration fee to join an affiliate program, it will take some money to establish a good promotion strategy and do PPC marketing or e-mail marketing, and the different advertisements. A blog is the best promotional tool for capturing the best affiliate marketing opportunities.
Udemy is a GREAT resource to learn all about affiliate marketing. Udemy has 1000's of course related to affiliates and affiliate marketing, email marketing and all other e-commerce strategies. MANY courses are COMPLETELY FREE!
I will detail other affiliate marketing platforms next week in PART 2 of this series. Remember, hard work & honesty are typically the main ingredients to ANY successful business. Reach out to ME directly if you want to achieve YOUR online business dreams TODAY!
I am the Nerd of Fortune. I have been hustling from home (part-time) for 10 years & working exclusively from home for almost 4 years – and loving it! I am a firm believer in making 'working from home' a success for everyone…