Why do you need an SSL certificate? Websites need SSL certificates to keep user data secure, verify ownership of the website, prevent attackers from creating a fake version of the site, and convey trust to users. Who DOESN'T want to protect their website's visitors????? And NOW, we have an SSL for everyone – try for free! Then, IF you likey – it's ONLY $4 a FRICKIN' YEAR!!!!!!!!!!!
No more guessing if you've picked the right SSL type or vendor. With our newly launched Free Trials, you can try an SSL certificate for 30 days — no credit card required. 
This post will explain how to get a free trial SSL. Learn more about
the terms and conditions and how trials work in the SSL trials FAQ.
Add trial SSL to your account
To get a 30-day free trial for an SSL, click the "Try free" button on your preferred SSL on the home page or a product page.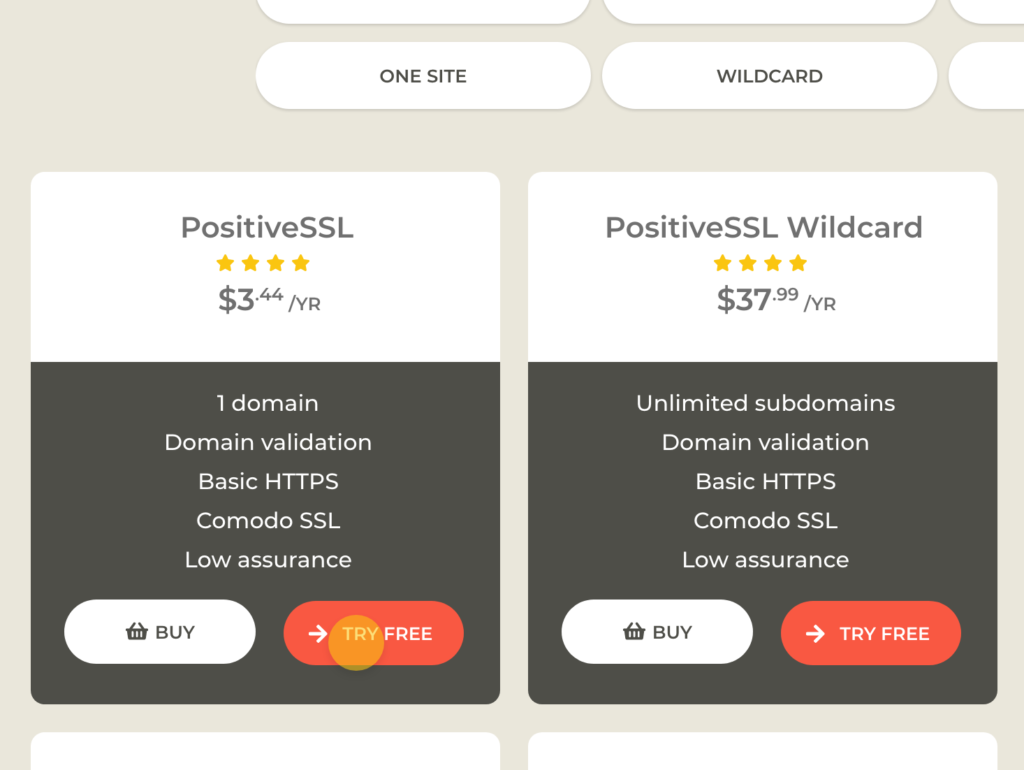 The trial SSL will be added to your shopping basket. You won't be able to change the quantity as trials are limited to 1 SSL per account. You'll see the total you'll need to pay at the end of the trial if you want to keep the SSL. For now, you pay nothing ($0) to proceed.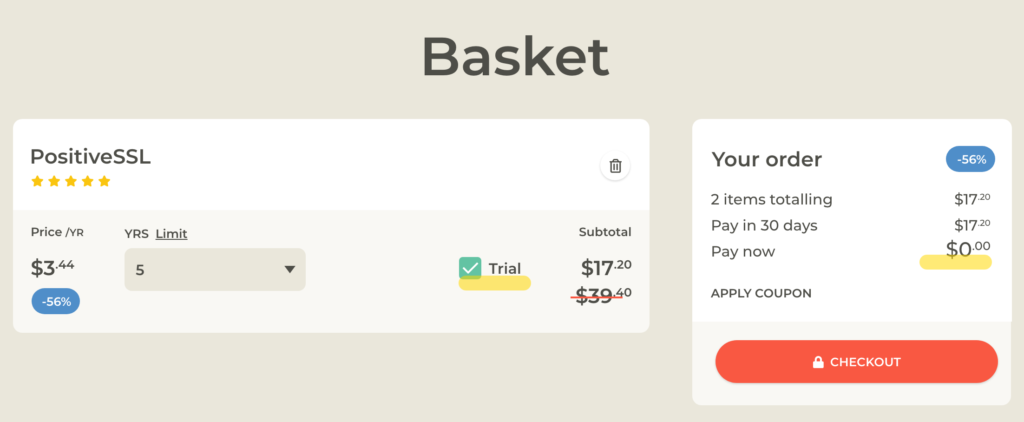 Because trials are limited to 1 SSL per account, the "Try free" button" will disappear from the home page and product pages if you have a trial SSL in the "My SSL" section of your account, whether it's already issued for a domain or still unused.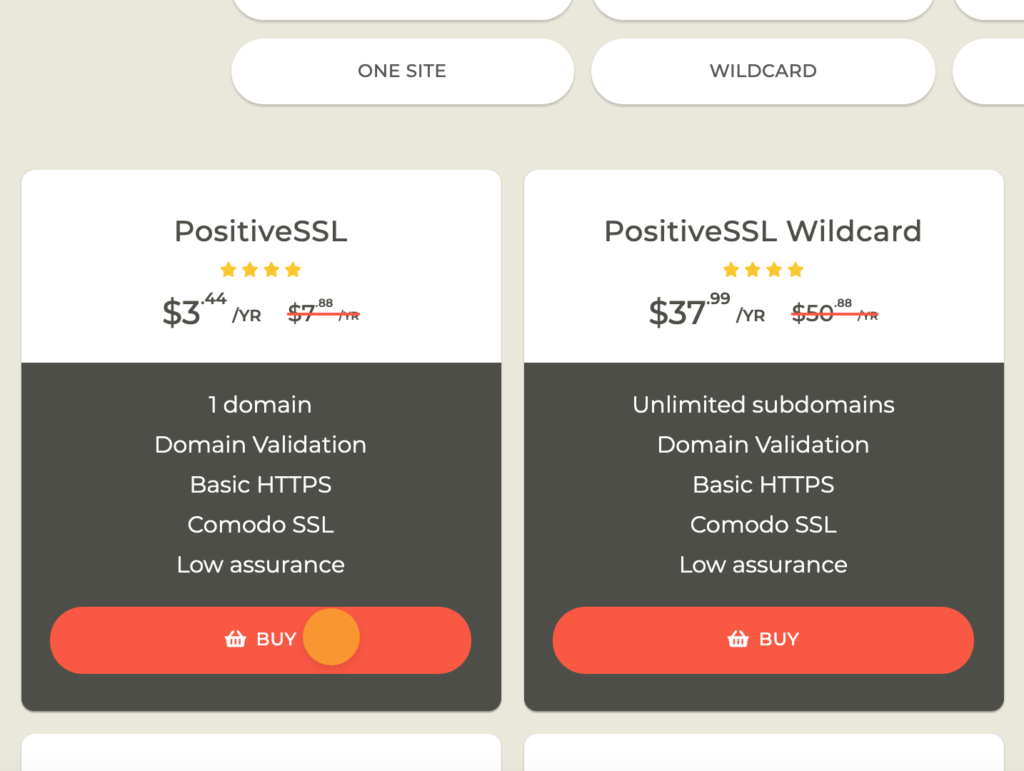 If your order doesn't contain SSL that requires payment, you'll skip the payment step and go directly to the "Thank you" page once you click "Checkout". "Thank you" page features the option to start the activation process. You can activate your trial SSL from your account at any time, just like with a regular SSL.
Get your trial SSL issued
To get your SSL issued and your site secured, you need to submit your website information to the Certificate Authority (CA) through a process called SSL activation. Once the CA validates your details, you'll be able to download your SSL and install it on your server.
The trial period will start as soon as the SSL status in your account switches to "Pending." You have 30 days to pass domain validation and company checks if you're trying an organization validation or extended validation SSL.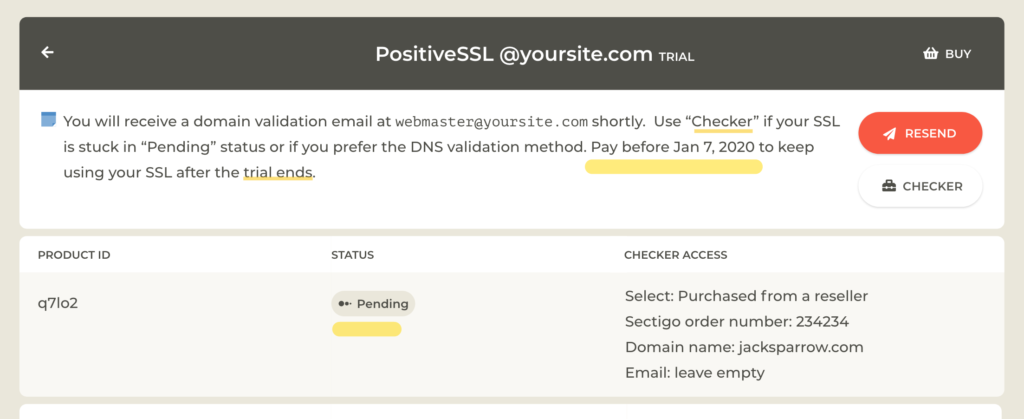 If you want to keep using the SSL after the trial, you can pay for it any time within 30 days on the "SSL details" or "My SSL" page of your account. We'll send you 5 reminders, so you don't forget before the trial ends. You can also add reminders to your calendar.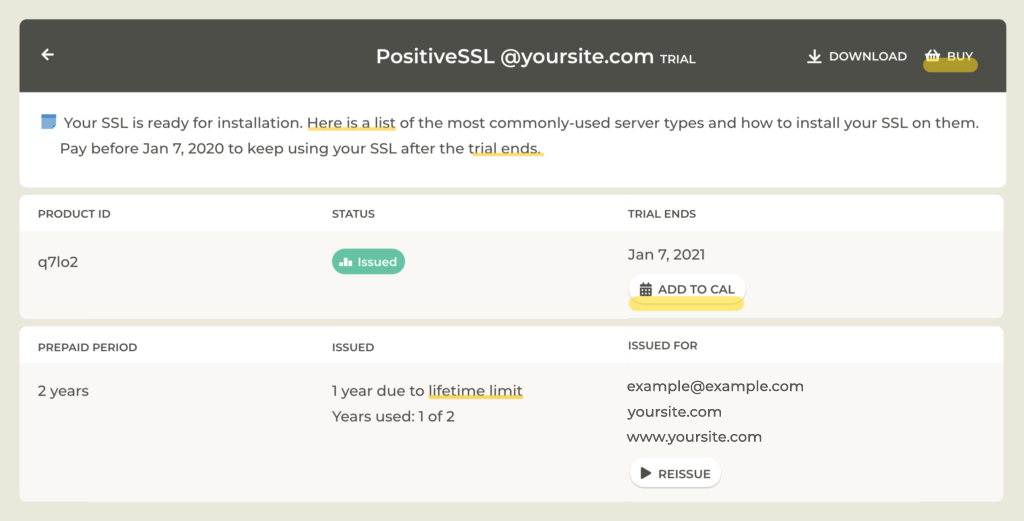 If you pay for the SSL within the 30-day trial period, the SSL will continue working for 1 year until renewal or reactivation is required. If you don't pay before the trial ends, the SSL will be cancelled. You'll need to purchase a new SSL and go through the activation and installation process again to keep your site secured.
If you have any questions at all, comment below or REACH OUT DIRECTLY and have THE NERD install your SSL FOR YOU!
I am the Nerd of Fortune. I have been hustling from home (part-time) for about 10 years & working exclusively from home for almost 4 years – and loving it! I am a firm believer in making 'working from home' a success for everyone…