Best Hosting Companies For eCommerce Websites, why do we need to know them? In today's online enterprise world, having the best hosting company housing your valuable files is paramount. I have here listed a few recommendations for exceptional hosting services. A few I use myself and others I have experienced by way of development for a client. Now, choosing the best hosting companies for eCommerce websites is relative. But it does come down to performance versus cost, right?
So, when you're searching for a web hosting service, you'll quickly find that there are dozens of web options available. It can be difficult to choose the one best suited for you or to determine the differences between each choice. Bluehost, SiteGround, GoDaddy & a few others distinguish themselves from a crowded market with their competitive pricing and impressive WordPress, cPanel & other hosting plans, and often receive recommendations from WordPress & other frameworks themselves.
If you're specifically looking to build a WordPress website, or you are planning on committing to a multi-year hosting plan, there are a few solid options. As there are a few factors keeping many from top-tier status. Here's what you should know about the Best Hosting Companies For eCommerce Websites.
advertisement
BlueHost
Bluehost has been operating since 2003 and it hosts 2 million websites. When you sign up for web hosting with Bluehost, you can choose a one-year commitment up to a three-year plan, for a more affordable price. It is one of the best hosting companies out there.
Here's how the cost breaks down for its basic shared hosting plan:
Bluehost's basic plan is $2.95 (with 1 year contract – $9.99 otherwise*) and comes with one website, 50 GB SSD storage, and one free domain for one year. The next plan up, at $5.45 per month for three years, offers unlimited storage and unlimited websites as well as one free domain for one year, and a one month trial of Office 365. Bluehost's Pro plan costs $13.95 per month for a three year commitment, and in addition to everything you receive with the other plans, it also comes with free domain privacy (which means Bluehost will hide your name and address assigned to your domain) and a dedicated IP.
Bonuses Include:
Free Domain – 1 year
Free CDN Included
Free SSL Certificate
Bluehost also offers dedicated hosting, virtual private server (VPS) hosting and WordPress hosting to meet a wide range of needs as your website grows. It is definitely one of Best 5 Hosting Companies For eCommerce Websites.
GoDaddy
No list is really complete without talking about the Big Boy on the block (1/3 + of the internet is housed on their servers*). Many don't like them, as is usually the case with the BIG names in any industry, but they have many good points also.
Now, I worked at GoDaddy for almost 4 years. In several positions, from simple hosting to admin'ing in a data center. I understand GD's (lol) infrastructure, practices, etc intimately.
One thing that existed when I started at GoDaddy that has diminished considerably is SERVICE. Use to be, when we got a call in hosting, we would assist the customer and help them fix things THEN maybe sell them something afterwards. Not anymore…..
Everything is a sell-able service now. Need help fixing something? We have a service to sell you. Your site insecure? Spend $100+ a year for an SSL that comes for free. And on & on. Look at this article for an item by item case why GoDaddy is no longer the leader of the pack.
However, in all honesty, GoDaddy has many awesome features. Their PRO crm is pretty nice. It's a free interface to monitor websites, yours, your client's, etc. Has some nice features too. Also not bad is their Managed WordPress Hosting. At least for a beginner. The interface is easy, dummy proof almost. Also they come with a free SSL, something you REALLY got to reach out and ask for too. Otherwise, they will advertise you to death to buy an overpriced SSL from their catalog.
The short version is GoDaddy will try to upsell you at every bend — usually for services that don't actually do anything. They have a pretty decent hosting product, for beginners, but are COMPLETELY overpriced. Also, their service department is almost NON-EXISTENT now. More like just a series of different sale departments, LOL.
SiteGround
Next on the list & my personal favorite is SiteGround. This company out of Sophia, Bulgaria has done an excellent job in growing their business for the past 5 years. They are the fastest growing hosting companies I have ever seen in a long time – their name was mentioned in every hosting-related social media posting; and at Nerd of Fortune, we have got inquiries about SiteGround service more often than all other brands.
About SiteGround, the company
Founded in 2004 by a group of university friends.
Company claims to host more than 2,000,000 domains at time of writing.
Services: Shared, Managed WP, Managed WooCommerce, dedicated, and cloud hosting
Offices in five different countries: Bulgaria, Italy, Spain, United Kingdom, and United States.
I can't stress enough how important it is for a hosting provider to be consistently reliable and fast, since any downtime or slow down on your website can have serious repercussion on your overall ROI. Which is why SiteGround hosting performance have impressed me as they are able to maintain 100% uptime year-in-year-out and load relative fast.
FYI, Nerd of Fortune reviews are partially based on performance tracking on sites we establish on each host. Aside from a sister site established to track host performance (HostScore), we also conduct independent tests on our own sites for each host.
Here are the speed statistics for my test site hosted at SiteGround in January and February 2020.
SiteGround Speed Test at Bitcatcha
Recent SiteGround Uptime (2020)
I always liked SiteGround, because I had very few problems with them. Server reliability, in particular, is one of SiteGround's strongest suites in my opinion.
The following image shows SiteGround uptime record we got for January and February 2020. Their server performance have always been impressive for me – I have data dating back 2014 showing them achieving 99.99% uptime consistently.
Because of the good performance And an exciting assortment of hosting tools (free SSL, free CDN, Cache Clearing Tools, Image Caching Tools, free Email, and more that SiteGround is our Favorite Hosting Company.
Network Solutions
Network Solutions, although they have been around for quite some time, just recently grew into a better hosting company.
Network Solutions is one of the oldest consumer Internet companies still operating. They are most well-known as a domain registrar, though they offer a full suite of business Internet solutions.
In fact, from 1993 to 1999, they were the only company authorized to register domains. If you wanted a domain in the '90s – you had to buy it from Network Solutions. Because of that, they've built a brand around being "the Internet's domain provider."
Network Solutions can legitimately claim to be decades older than many of its competitors. They were founded in 1979 and actually were the first & only company to register domains for the public on the Internet.
It's like choosing a bank – their job #1 is simply to stay in business and be there tomorrow. Unlike many Internet companies , Network Solutions ticks that box. They've been around for decades; they have an established brand, and they'll probably be around tomorrow.
In fact, I don't know if it's a marketing ploy or not – but…They are the only registrar that I've seen offer a 100-year registration in checkout (even though it's not even allowed by ICANN).
Customer Service Options
Customer support is a key factor for any company, but it's also tough to judge.
Customer ratings shift towards the extremes when most customers get along just fine or with mild frustration. Any single person's experience isn't very helpful. And only the company itself truly knows its internal culture.
All in all, Network Solutions is a good choice as well. It's NOT SiteGround, but, it's not GoDaddy (NoDaddy) either.
WP Engine
Wp Engine gets a LOT of hype online. I think it's because their affiliate program pays out fairly well, LOL. But let's take a closer look and see what WP Engine brings to the table…
Now, WP Engine's plans aren't exactly cheap. Therefore, you'll want to know whether this hosting service is worth the cost before making a purchase.
offers quite a few WordPress-specific features, including:
Quick and easy migrations from your old host.
A free Secure Socket Layers (SSL) certificate, which is an important security measure.
Support for setting up staging sites.
Plenty of performance tracking and diagnostic options.
Support options
WP Engine plans come with plenty of support included. You'll get 24/7 access to dedicated help, whether that's via phone, email, or live chat. Support options are easy to access right from your user portal, once you've signed up.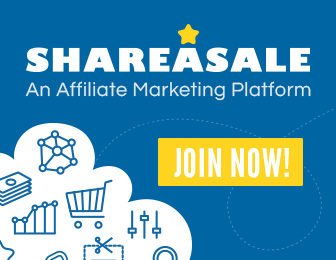 I am the Nerd of Fortune. I have been hustling from home (part-time) for about 10 years & working exclusively from home for almost 4 years – and loving it! I am a firm believer in making 'working from home' a success for everyone…