THIS POST MAY CONTAIN AFFILIATE LINKS – IF YOU CLICK A LINK AND MAKE A PURCHASE, I MAY RECEIVE A COMMISSION AT NO EXTRA COST TO YOU. PLEASE READ MY DISCLOSURE.
In today's economy, there is no glory in having a 9-5 job.
The so-called job security and income are not the plus points to go job hunting any more. In turn, more and more people are turning to freelance jobs.
You might ask why.
Well, firstly, freelance is almost all the time remote work, hence the flexibility. Secondly, you are your own boss when you freelance. You have the control over the number of clients you can take up and set your own rates.
Advertisement
The most significant plus for freelance jobs is the income. Depending on your area of expertise, you can possibly earn more than a regular 9-5 job.
Below are some of the best websites for freelance jobs in different categories.
Considered to be one of the most popular freelance websites for developers, product managers, designers, etc. Toptal has a vast client base.
As they claim on their website, the company only hires the top 3% of the applicants, which means you have to be an expert in your area to get accepted. The screening process takes up to 2-5 weeks, and once you get approved, you can set your hourly rate.
FlexJobs is one of my favorites and not a freelance marketplace entirely. FlexJobs is a place where you can find diverse kinds of job types like remote work, part-time, freelance, contract, etc. FlexJobs is on top of our list as the jobs are vetted and checked for any scams.
You will find a lot of support, coaching, and help with your resume as well when you sign up for FlexJobs. That's why this website is a top choice for many remote workers and freelancers.
Started in 1998, Guru has been a strong contender in the freelance marketplace. They boast of an employer base of around 800,000, and they have a variety of freelance services available. Getting on board is pretty simple with signing up and creating your profile.
You can also opt for a paid membership, which can help you to get more exposure. Once you complete your profile, choose the relevant projects, and submit your quotes.
The company has a commission rate of 5%, which is very reasonable compared to other freelance marketplaces.
Advertisement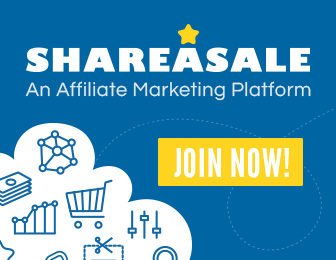 Related:
How to Start a Blog and Make Money
10 Work From Home Jobs paying Up to $20 an Hour
Now, I've done a LOT of Fiverr work. I have a background in web design & development so, my work from home origins kind of began on Fiverr.
As a seller on Fiverr, you will be showcasing your services all over the world. Most of the gigs on this platform start at $5 and go up to $995. You can offer your services in three tier levels. Though the platform allows you to sell your services free of charge, they take 20% of your payments.
If you want to ramp up your freelance career, you can also upgrade to Fiverr Pro, which has a vigorous screening process but has a greater potential to earn more.
PeoplePerHour is another freelance website for freelancers founded in 2007. The projects are quite diverse, and you can sign up quickly. You also have a chance to add any of your previous freelance project samples.
One thing that can be a bit turn off with PeoplePerHour is that you are allowed only 15 project bids a month. After that, you need to buy more bids.
Another legit freelance marketplace to find jobs. Freelancer has many projects that range from delivery to design. They also have two ways of pricing, fixed price, or hourly.
Once you create a profile that is free of charge, you need to choose the projects that are relevant to you and bid. Freelancer takes around 3-5% of the project fee.
I have used this website many times for my projects, and I have never been disappointed.
99Designs is a company that is mainly geared towards designers and creative freelancers. This freelance site works on a different model. There are two ways to land a project, namely 1-on-1 projects or participating in the contest. It is simple – when a client posts a project, you submit your work, and if you win the contest, you get paid.
There is an initial fee of $100 to match with clients and tiered platform fees according to your level.
This freelance platform is for all the science nerds. It is one kind of freelance marketplace that has exclusive gigs for scientists and academics. Once you sign up on the website, you can browse the projects and choose the ones that suit you.
Kolabtree provides an excellent chance for all the scientific freelancers who have a less chance of finding any freelance jobs on other marketplaces.
FreeUp is another freelance marketplace that hires freelancers for diverse skill sets. With headquarters in Florida, this company's hiring process is applying online, which is followed by a 15-20 minute video interview.
If you are through, then there are three levels of expertise, Entry-level, Mid-level, and Expert-level. The pay depends on the tier level you are in along with your expertise.
Upwork is probably the oldest freelance market on the web. They have a lot of projects online right from simple data entry tasks to web development.
Upwork was the second freelance site from where I acquired website clients. I actually still maintain a few of their websites to this day. If YOU have a website, and you would like ME to look after it daily for $25 per month, click HERE and I will give you the 1st month for FREE!
Though Upwork takes a 20% commission, it can go down as you build your clientele, which means more money for you. With millions of projects listed, you are sure to find something that fits your skill set.
One negative of UpWork, it may take FOREVER to get a job. The website is LOADED with freelancers hunting work.
Advertisement
---
This freelance website has over 86,000 clients, with over 290,000 completed projects. The site mostly focuses on four areas like graphic design, writing, editing, and translation. Signing up is free, and once you create your profile, you get notified of any projects via email. As a freelancer on ServiceScape, you can get more projects if you reach the Elite status on your profile.
For custom projects, you can quote your own price, and ServiceScape takes a commission percentage of 50%.
Like any other online gigs on a freelance website, you can choose to do various small tasks with TaskRabbit, offline. TaskRabbit has many small gigs like moving, personal assistant, handyman, yard work, etc.
You can simply register on the website, attend an info session, and start accepting jobs on the TaskRabbit app. And, this is a great way to earn extra money if you are not looking for online gigs.
Are you a college graduate looking to find your feet in the job market? Starting with freelance jobs is a great way to build your resume, and College Recruiter can help you with that.
It is an exclusive job board that has internships, freelance opportunities, entry-level jobs, etc. Though it is not an exclusive freelance site, it has many freelance gigs mainly geared towards students.
Gigster is more focused on niche IT areas like data scientists, software engineers, product managers, etc. It's a freelance marketplace for people who are interested in software. Gigster is an excellent choice if you are just starting in your software career.
Another freelance marketplace which is a lot like Fiverr with many gigs listed. The process to register is straightforward; you need to create your profile and list all the details of the services you want to provide. There are many micro jobs listed on this website, so this is a good option if you're going to start with random tasks.
Founded in 2005, Clickworker is one of the websites that has been around for a long time in micro-jobs. If you want to freelance for small gigs like taking photos, make mystery visits, basic research, app testing, etc., then you can choose this website.
Just register online and fill up your details. You have to go through a short assessment, after which you can select your jobs.
goLance is another excellent addition to your freelancing websites. It has a lot of good reviews from freelancers for faster payments and fewer fees. With more than 500,000 registered on the site, it is a fast-growing marketplace.
You need to sign up and go through some tests to prove your expertise. Once you find a project suitable for you, you can reach out to the client. With only 7.5% flat fees, goLance is perfect for beginner freelancers.
This freelance marketplace has many tech-related freelance gigs. They take freelancers from all over the world, and signing up is a rigorous process. Their screening is a five-step process, passing which you will get invited to join the Crossover Marketplace.
As a 'Provider' in Experfy marketplace, you will go through a stringent screening process to land their projects. They have both fixed and hourly projects in the long term and short term options. Experfy charges a 20% commission.
This is for my United Kingdom folks only.
As the website states, 'Bark is the Amazon of services.' They have many services listed on their website, from gardening to accounting. They have a more customized approach for your services.
Once you register as a Professional, you can create your profile, and Bark sends you leads. Though they charge a small fee for introducing the customers, they provide a lot of features.
Skyword is more for creatives like photographers, writers, videographers, etc. You can create your Contributor profile, link your social media, and start with your projects. With many prominent clients and good-paying projects, Skyword is one of the best choices for landing freelance jobs.
Freelance jobs are on the rise because of the freedom to choose your own jobs and flexibility. Initially, it can be hard to land clients, but if you can build your freelance portfolio with good projects, you can have a continuous flow of work with high income.
I am the Nerd of Fortune. I have been hustling from home (part-time) for about 10 years & working exclusively from home for several years – and loving it! I am a firm believer in making 'working from home' a success for everyone…