Hey nerds. Today I want to tell you about two-tier affiliate marketing programs that pay you on the front end AND on the back end, so to speak.
Two-tier affiliate marketing offers two commissions, one for your sale and one for purchase made by the affiliate you referred. And that's exciting because you make money for the efforts made by another affiliated person. That's why I've created this list of the best two-tier affiliate programs and networks for digital marketers.
There's a huge list of such programs for almost every industry. For example, Market Health's affiliate program offers two-tier commissions to those in the health niche.
Best Two-Tier Affiliate Programs For Digital Marketers In 2022
Affiliate marketing spending will be over $8.2 by 2022 in the US alone, according to Statista. So there's a vast potential to make more bucks as an affiliate marketer. Also, a lot of affiliate marketing tools have made it easy to do business.
Because my niche is digital marketing, this post will talk about double-tier affiliate programs for online marketers only.
But if you're new, let's dig a little deeper into the basics first. So let's get started!
What is Two-Tier Affiliate Marketing Program
When you promote an affiliate product and make a sale, the merchant (the company that created the product) pays you a commission for bringing in another customer.
This is called affiliate marketing. You can ask the company about its affiliate program, where you know the commission, the process you get paid, and other related details.
And it becomes a two-tier affiliate program if it offers a commission
On your sales
and on the sales of another affiliate, you referred to the program
Yes, you guessed it right; Both the commissions are different. For example, with the A2 Hosting affiliate program, you can earn up from $55 to $125 per sale made by you and make $5 per sale made by the person you referred to its affiliate program.
And such a program that offers two-tier commissions is called a two-tier affiliate marketing program. And the person you referred to an affiliate program is called a sub-affiliate. It's important to note that it's not an MLM scheme at all.
Multi-level marketing often has a lot more tiers than just two. My recommendation is to run away as far as you can from the MLM world. But if it's a two-tier program, embrace it with love.
NoF's List: Best Two-Tier Affiliate Programs for Digital Marketers
---
I have used and/or AM using some of these sub-affiliate programs as a digital marketer. And I recommend you do the same if you're interested. Plain and simple, I'm doing it so YOU CAN TOO!
---
Systeme.io's Sub-Affiliate Marketing Program
Systeme.io is for everyone who makes money online, from digital marketers to entrepreneurs to freelancers. It offers all the marketing tools you need to run any business online. Sales funnels? Systeme has got it. Email marketing automation? You're covered! It is AMAZING, easy to use (I literally started this year and I am HOOKED!!!!)
Website builders? Done! Do you want to manage an affiliate program for your company? Systeme helps you with that as well. Why am I telling you about this? It's because the product itself is exceptionally viable. And this is the reason you'd want to recommend it to your audience.
With Systeme.io's two-tier affiliate program, you get:
| | |
| --- | --- |
| 1st Tier Commission | 2nd Tier Commission |
| 40% | 5% |
It means you'll get a 5% commission on the sales made by the person you referred to its program. And you also get a 40% commission on your sales.
THAT'S CRAZY RIGHT?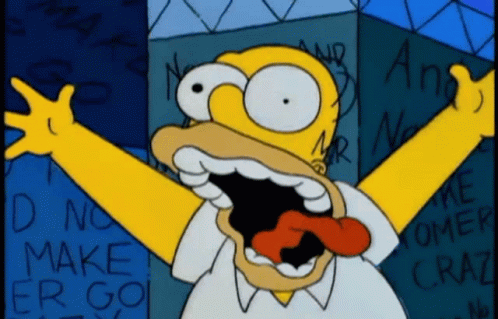 Systeme.io keeps rolling new products on its platform. So you have the opportunity to earn affiliate commission on a lot of products.
Fiverr – Leading Freelance Marketplace
As a digital marketer, you always come across a situation where you need an extra hand for help. For example, you can create excellent content. But you may need a designer to make it look catchy to your audience. And your clients are also in search of freelancers.
I started at Fiverr when a co-worker at GoDaddy (that's right Nerds, I worked for Intel, Dell and HP too!), said she was making $15 a pop to do simple edits in different control files (like .htaccess, .user.ini files and such). This is what we were kinda helping (back when GoDaddy actually helped their customers) with anyway. I was hooked and started gigs right away….
That's where you can refer them to Fiverr and make bucks. And you can also make money over sub-affiliate sales. Fiverr's affiliate marketing program is super easy to get started and offers substantial commissions.
| | |
| --- | --- |
| 1st Tier Commission | 2nd Tier Commission |
| $15-$150 CPA for various services | 10% |
Fiverr has done a brilliant job in revising its affiliate program. And it must be profitable for the business and affiliates as well.
BlueHost's sub-affiliate Program
I recommend Blue Host often because of its blazing fast hosting services with reliable uptime of 99.9%. If you also do the same, you'll not regret it. You can make from $65 to $125 per sale and $5 per sub-affiliate sale.
BlueHost's affiliate program offers:
| | |
| --- | --- |
| 1st Tier Commission | 2nd Tier Commission |
| $65-$125 depending on the plan & tier | $5 |
The remarkable thing about the affiliate program is that you can get started right now. You don't need to have a huge audience, and all you need is just apply for the program. And start making money on two-tier commissions.
ClickFunnels – Funnels Marketing Software
ClickFunnels is the most popular funnel building and marketing software in the world. Do you want to sell a physical or digital product? Do you want to create an awesomely converting landing page for your business? ClickFunnels has got you covered.
And as an affiliate, you get
| | |
| --- | --- |
| 1st Tier Commission | 2nd Tier Commission |
| 40% | 5% |
ClickFunnels is more than just a funnel-building software. You can learn a lot more things about funnel building, marketing, and selling products and services. Lots of people have made tons of profits using the platform.
If you have not chosen your sub-affiliate program yet, why not look at some of the top affiliate networks.
Best Two-Tier Affiliate Networks for Digital Marketers (2022)
These are affiliate networks with a lot of sub-affiliate programs available on them.
ClickBank
Clickbank is the world's largest digital marketplace. Tons of affiliate programs enlisted there pay up to 50% in recurring commissions and second-tier commissions. The best thing about Clickbank is that it doesn't care whether you are a beginner.
CJ Affiliate (formerly Commission Junction)
CJ is also one of the largest affiliate networks in the world, and it has thousands of advertisers on its platform. Its affiliate programs also pay up to 50% for direct sale/lead generation offers and up to 10% for affiliate referral/recruitment.
It has a massive 50-million strong list of publisher affiliates all over the world. Besides, it offers a dedicated account rep and 30-day cookie tracking.
ShareASale
ShareASale is a big player in the affiliate marketing world, with over 16550 advertisers and over 225,000 affiliates using its platform. It is EASY TO USE and VERY beginner friendly.
There are tons of programs listed on the platform that offer two-tier commissions. And it gives you the flexibility to promote any digital product or service.
FlexOffers
FlexOffers has over 12000 advertisers on its platform and pays publishers up to 50% recurring commission. It helps you monetize your website by offering pay-per-click ads from premium advertisers.
FlexOffers has a dedicated team that works tirelessly to serve the best offers to its network of affiliates. And that's why you also get to enjoy the two-tier affiliate programs.
---
Choose Two-Tier Affiliate Program That Suits Your Audience
What is the niche of your website or social media profile? What kind of audience have you got? These questions will help to determine the type of two-tier affiliate program that suits you best. I have enlisted the best two-tier affiliate programs for digital marketers above.
If it's too overwhelming for you to start with all these affiliate programs, begin with Systeme.io's sub-affiliate program. Why? It's one of the best marketing automation software that offers 40% commission on your sales along with the second tier 5% commission. Also, it is SO SO EASY to use. "Out of the box" money making potential. You can LITERALLY make money your first day……Just sayin'.
Get Tips, News, Deals & Insider Info from the Nerd…
Don't Be A Little Bitch, Sign Up
---
Programs to STAY WAY FROM
WP Engine – "Managed" Hosting Service
WP Engine is a failed managed hosting platform for WordPress. It offers overpriced, unreliable, and insecure business website hosting. WAY more expensive as most other shared hosting plans. Every penny invested in managed hosting is wasted. As a support rep way back when I remember NOTHING but bad calls about this host. But that's ONLY my experience so…..
CPAGrip
CPAGrip claims to be an industry leader in the Affiliate Marketing space, maintaining an impressive track record of success and publisher satisfaction since 2013. What I experienced was not much more than an online boiler room, of sorts. And the deals are IFFY AT BEST and kinda SCAMMY. I felt bad pushing them to be honest so i stopped. Sorry, but THAT'S MY EXPERIENCE. Try them, you may find different results….
I am the Nerd of Fortune. I have been hustling from home (part-time) for about 10 years & working exclusively from home for almost 4 years – and loving it! I am a firm believer in making 'working from home' a success for everyone…